Prince needed a Will and So Do You
Financial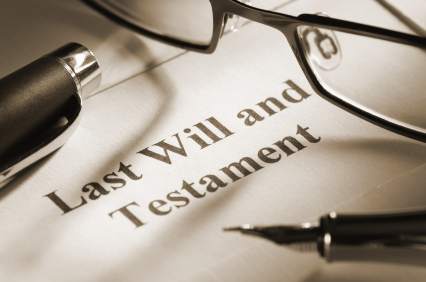 Recently, family and fans of entertainment legend, Prince, were surprised to find out the entertainment mogul apparently died without a will.


I recall several years ago, my wife, Carol and I were talking with an attorney friend, Peggy, when Peggy said, "Anyone with kids or a home, who does not have a will is a fool." Carol said, "Travis and I don't have a will." Our friend responded, "Then you both are fools!" Even though Peggy had a brash way of saying it, she was right.
Unfortunately, most Americans, rich or not, do not have a will.
People put off having a current will for a number of reasons: They don't want to think about dying, they feel it's only for the rich or they just don't realize the consequences of not having it. To die without a will can be expensive, time-consuming and can be heartbreaking for your loved ones.
A friend and church member recently lost his father. Although his dad had been sick for a while, he didn't have a will in place. When I asked my friend how he was doing after the funeral, he shared how family members were fighting over who should get what. When we lose our loved ones, we are already hurt from their loss. The last thing we need is to have the added emotional pressure of deciding how to split up their possessions.

The emotion of losing a family member can bring out the worst in the best of people. Hurt people hurt people.

Depending on your comfort level and the complexity of your estate, you can choose to consult with an attorney who specializes in estate planning or create your will on your own.

We didn't have a lot of money when we first decided to prepare our estate plan, so Carol and I chose to purchase a will kit for about $50, completed our estate plan ourselves, and had it notarized at our local bank. Later we decided to update our estate plan using a professional estate planning attorney.
Typical estate planning documents (which should include a will, a healthcare power of attorney, a general & durable power of attorney, a living will and a revocable trust) done by an attorney could range from $300 to $1500, but this cost is minuscule compared to the cost of dying without a will. If you choose to create your own estate plan, you should have your draft documents reviewed by an estate planning attorney in the state you live to make sure they will properly protect you and reflect your estate planning wishes.
About 36 of 100 people die before retirement age so don't put it off because you are young. One of the greatest gifts you can leave your family for that emotional time will be an organized estate and a properly prepared will and possibly even a revocable living trust.

What's keeping you from preparing your estate plan today?