No Spend Challenge - UPDATE
Financial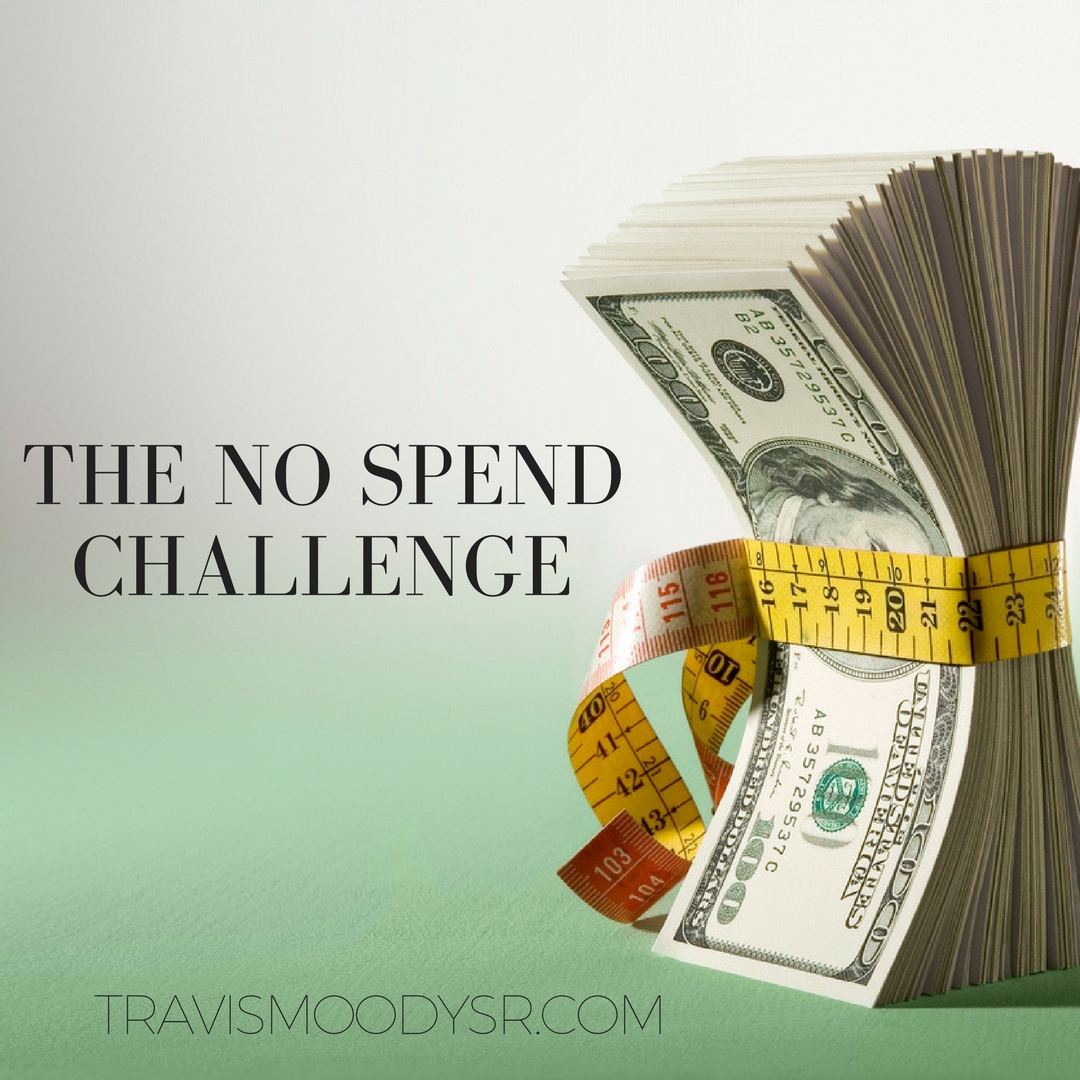 With just two weeks of the "No Spend Challenge" left, we have found it has been just that, a challenge! We have faced several spending decisions and had to make critical calls on whether things were essential or non-essential.
For our routine habits like eating out, we were able to plan ahead by meal prepping and taking our lunch to work every day. That was the easy part! What we didn't count on were all the unexpected challenges.
On the first day of the challenge, we heard a large crash as we closed the garage door! The garage door spring broke . . .
Later in the week, we go out to find my son's car tire on flat. So I let him drive my truck to school, only for him to call a few minutes later to tell me a tire blew on my truck and it was on a flat as well! I prepare to go help him and discover the battery died overnight on our other vehicle! Needless to say, it was an unbelievably, frustrating day!
The biggest challenge however came when I heard on the radio, Christian comedian, Michael Jr. was coming to town!
I've wanted to see his live show for some time and as the commercial plays, I get more and more excited! I listen for the date he will be in town and it is . . . January 15th. Nooooooo!!!!
These life situations made us really think about what's essential spending verses nonessential. It's always easy for us to make these calls when it's others people's choices. The No Spend Challenge forced us to really evaluate what we deem as essential.
We got the car repairs done so everyone could get to work. We decided to hold off on the garage repair. Eventually we will get it fixed however we will simply park in the driveway for the remainder of the month.
However we still REALLY wanted to see Michael Jr's live show. So we started thinking creatively on how we could see it without paying for tickets. Our first thought was to win tickets on a local radio contest . . . but I failed at being Lucky Caller #9. Then we saw the venue hosting the show was looking for volunteers. My wife, Carol, and I were prepared to volunteer just as a couple of Carol's friends gave us tickets they were unable to use!
The No Spend Challenge is truly forcing us to think creatively about our spending choices. Even with the hiccups, we are still on target to save about 30% of our monthly budget. We would love to hear an update on how the No Spend Challenge is going for you! #nospendchallenge