No Spend Challenge | The Final Update
Financial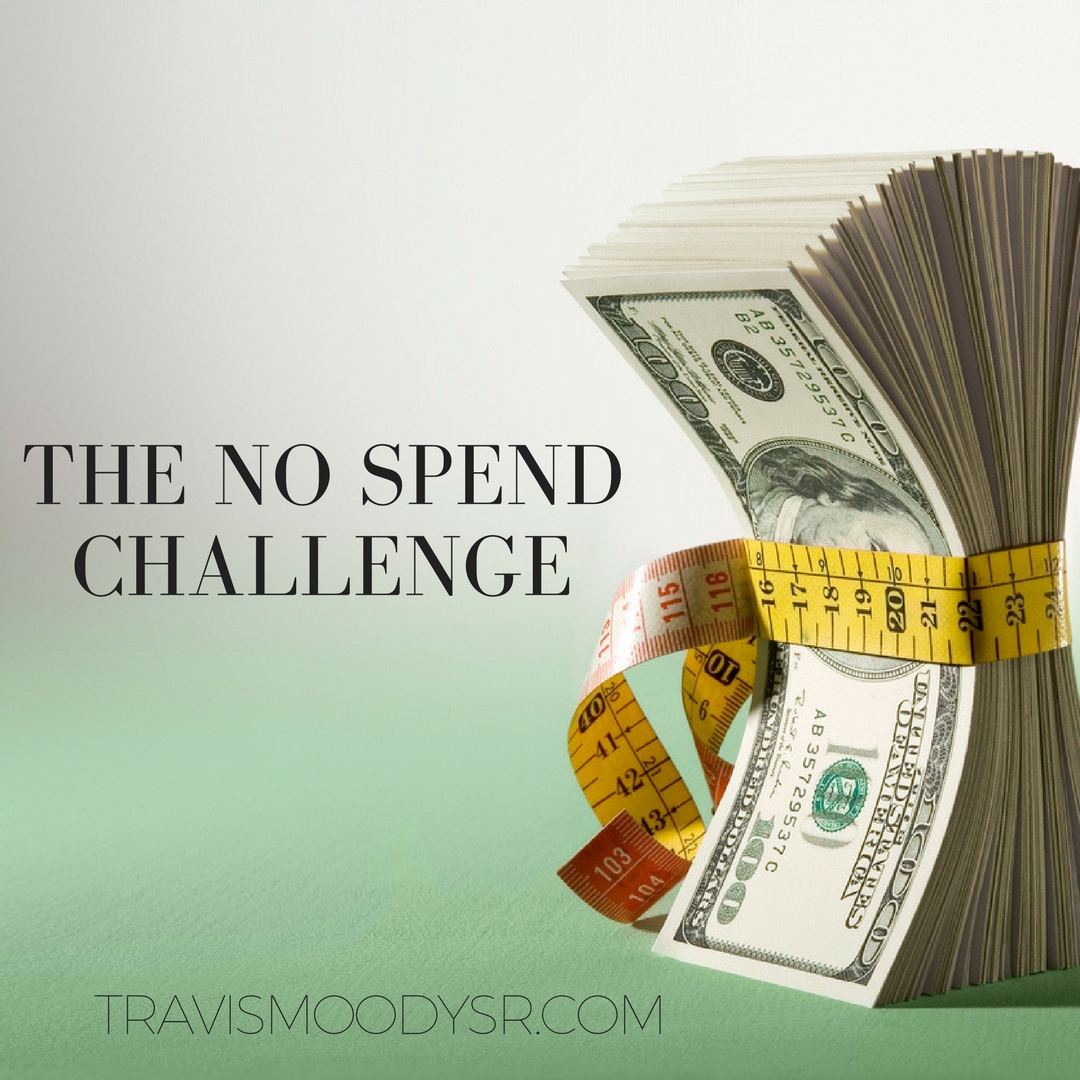 Halleluiah! The No Spend Challenge is over!
In all seriousness, so many of you have reached out on how The No Spend Challenge has tested you and yet ultimately positively impacted your life.
I thought a great way to wrap up this challenge would be to use this post to share our family's results and a few of the lessons we learned in this challenge!
Lesson 1

To expect the unexpected and don't let it throw you off plan. I shared in a previous blog how so many unexpected expenses happened just as we started the challenge. The reality is, that's life! Things happen. We will always have unexpected events happen that will cost us money.
I heard someone say however, "Having one flat tire is no reason to slash the other three."
In other words, we can't allow life situations to cause us to throw away our whole plan. Regardless of what came our way, we committed to get back on track with The No Spend Challenge.
Lesson 2
The second lesson we learned was how much managing food cost impacts our budget. We budgeted $400 for food for our family of five. We ended up spending $396 for the entire month!
We food prepped and committed to eating what we had in our pantry and freezer. Even with limiting our food budget, we were amazed at how much food we had left at the end of the month.
We thought our pantry and freezer would be empty however we could easily eat another two weeks on what we have left.
We realized managing the cost of food is critical to obtaining financial success.
Lesson 3
An unanticipated benefit of the No Spend Challenge has been it's positive affect on our marriage.
We've felt closer to each other as a couple throughout the challenge. Other couples have told us they experienced the same thing.
One couple told us how the challenge prompted them to spend time together shopping for groceries, prepping meals and strategizing about their spending. As they drew closer, they found themselves talking more and even dreaming together about how they would use their savings.
There is a something very intimate about dreaming together as a couple. For me, I was even reminded of how Carol and I were before we were married. There were days when we dreamed of careers, kids and our future home together. We found ourselves in this place again as a result of The No Spend Challenge.
How much did we save?
This is what our actual spending for the month looked like:
Tithe – 10%
Saving – 12%
Spending – 48%
That left us with 30% of our monthly income at the end of the challenge!
How are we spending our savings?
We are excited to give half of this savings back to God and His house. We know this season and the lessons we've learned are because of Him and want to offer it back.
The other half . . . we're going on vacation!!! As we speak, we are planning a cruise vacation for our entire family!
I would love to hear how The No Spend Challenge has impacted your life and what you plan to do with the money you saved!
Connect with me on Facebook or Twitter and tell me YOUR STORY!
Want to continue the momentum of The No Spend Challenge?
In the mid-south area?
Join is for our upcoming workshop, Winning In Your Finances!

Check out this video to learn more and reserve your space today!
Not in the area? I detail the steps we took to becoming debt free in my book, Financial Breakthrough: God's Plan for Getting Out of Debt. Visit my bookstore, get your copy and begin to walk in your freedom!